You have landed on the monthly Notebooking Round-up here at The Notebooking Fairy. Welcome!
All month long I collect the best notebooking links and save them for the first Friday of the new month in a post I call a round-up. You can see all of the round-ups here. I search for posts with photos examples, free printable pages, and how to videos. If it deals with notebooking, it is likely to end up here in the Notebooking Round-up. Enjoy the links for this month. And if I missed something, please let me know in a comment or email.
Ideas and Tips for Notebooking
Posts with Free Printable Notebooking Pages
Practical Snapshots of Notebooking
Mary from Homegrown Learners did a vlog, showing her children's history notebooks. I love how varied the pages are.
Have you ever wondered if your child is on track with his notebooking narrations? It can help to see what other children in his age range do. Check out Examples of Narration over at Letters by Nebby. She shows photos of three notebooking pages done by ages 11, 10, 8, and 6. Plus she even transcribed the text so you can see exactly what the kids wrote. This is a very helpful post.
Tristan at Our Busy Homeschool wrote a three part series about narration and notebooking that is very worth reading. She includes practical tips and photographs.
Barb, also known as Harmony Art Mom, has a good overview of the Benefits of Notebooking for High Schoolers.
Ending the Homeschool Year with Notebooking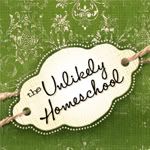 I discovered a new homeschool blog, The Unlikely Homeschool.
I was so excited to find two posts about Jamie's end of the year portfolios. What a great application of notebooking! Her children are small, so at this stage, it appears that she did all the selecting and organizing. Be sure to check out part one and part two.
Barb is also cleaning out and organizing in her post about end of the year notebooking.
At Wildflowers and Marbles, Jen shows off her very pretty homeschool planners for each child, grades high school through K.
And last but not least, Rebecca over at her monthly lapbooking and notebooking column on Homeschool Mosaics shares how Notebooking Saves Time at the End of the Year.
If you are thinking of setting up your own homeschool notebook, now is a good time to pick up Jolanthe's fully editable homeschool planner. Until May 31, use the code MAYSALE for a price of only $12. (Normally $20)
Credits: thanks to Benimoto for the great round up photo